If you catch my drift.
Greetings! I welcome you to another top 5 list of mine. I actually have a long, ongoing Twitter thread where I celebrate older men in BL I read or come across. I also specifically look for titles that have older male leads, either with a partner whom they have an age gap with or someone around their age. With the current, tremendous emphasis on youthfulness older characters usually end up as family members, teachers, or just generally as side characters instead of their stories being told. Which is a shame, as there's a lot to explore. And they are… you know… *coughs* charming, wholesome gentlemen.
That's why today I wanted to pick a couple and introduce them to you on my blog as well. While there are side characters I love, I went for titles that have them in their focus. You are more than welcome to share your favorite senior citizen either in the comments or over my Twitter and hope you enjoy my selection. Compiling his list was one of my hardest decisions in life.
5. Akogareta Hito wa 42-sai no Shoufu Deshita by Matsumoto Yoh
"Dandy" is a 42 year-old sex worker who strives to become the ideal man you seek for, be it your unrequited love from the past, the boss who annoys you to the max but is also kinda hot, the doctor you've been eyeing whenever you're at the hospital for your annual check-up. You name it. Due to the nature of his work, Dandy doesn't get personal with his clients. His next customer Ibe, however, seems to know more about his past than the regular men Dandy meets. Including his real name and past workplace.
I don't know any more than this premise about this title as I don't own it. Yet. But it's been on my to-buy list for so long as I felt its calling the first time I laid my eyes on the cover. How could I not be captivated by the allure of this fine specimen! The sequel is currently being serialized and since Futekiya has a lot of titles licensed from Charles comics, there's a possibility we might get it there in the future but as of yet, no English translations. 18/10 would use Dandy's services if I was a man because holy cow! From what I see he knows what he's doing.
To preview & buy in Japanese: Renta // Cmoa // Honto
4. Koi ga Ochitara by Aki Ueda
Ise is dumped by his boyfriend. Why? Apparently he feels more like a 'mom' than a lover. He tried his best to be helpful around the house and of course, it was a shock when his ex enjoyed all the perks but wanted out when he felt like it. He can't even sob on a bench in peace as he's pulled out of his thoughts by a pair of freshly washed boxers landing on his head. The clumsy owner of the briefs? None other than Hishimoto, a tall and good looking older man.
Whew… Now, I do trust the taste of my BL-loving friends over Twitter and this title has been recommended to me for I don't know how many times but BOY!! I'm glad I gave in and bought a copy. If gentleman-ship was a competitive sport, Hishimoto would be the 10-year consecutive gold medalist in the Olympics. He's attentive, thoughtful, kind and open with his expectations and feelings. More so, he knows how to rock a suit! The amount of times I noticed I got lost in daydreaming while looking at him was concerning. Sadly it's not licensed as of yet, but 22/10 I'd do anything in my power to pester publishers because this is a GEM!
To preview & buy in Japanese: Renta // Cmoa // Honto
3. How to Start your First Love at Age 50 by Noda Matsumoto
When Mita is reunited with an old friend of his, and this friend in question finds out that Mita is still a virgin at 50, he doesn't take no for an answer and drags his friend to a dance club. At first, the only thing Mita can think of is how the club feels like it's out of a foreign drama; both women and men are dancers there and people can enjoy their attention regardless. He's come to believe he just doesn't feel sexual or romantic attraction towards people, until Tom dances for him.
When I tell you I felt things when I've read this one shot… This sweet and emotional story is from the collection How To Train An Impatient Dog on Futekiya, and the way Mita's excitement and anxiety alike are fleshed out was compelling. It was quite steamy too! I 15/10 recommend the anthology as a whole, but especially this one-shot to get your romance fix before the New Year.
Official Links: Futekiya // Anilist
2. Gray to Blue no Aoi Made by Itoi Nozo
Koutarou is a middle aged high school teacher. He is married, but his wife has been in the US for some time for work. One day he gets a call from his wife about his father-in-law Koushi, that he's hurt his ankle. Koutarou goes in on to check on Koushi, only to catch him in the middle of a dispute with a man he's been sleeping with. Although Koutarou has nothing against LGBT people, he's surprised to learn about a side to his father-in-law that he didn't know, and this accident becomes a starting point for these two to get to know each other more.
I plan on to write in more detail later on when I start my Friday BL reviews, as there are a couple of points in this story really got to me. For now, without spoiling, I can say it was a very interesting read, and especially Koushi was written really, really well. He wasn't just a good-looking man with some wrinkles here and there to make him look old, but his worries and regrets that come with age were fleshed out. And he's one gorgeous man. I mean, look at him. How was I supposed to NOT buy the manga! I recommend this title to people who don't mind a big age gap, and 16/10 can guarantee your time Papago & DeepL'ing the pages won't be wasted.
To preview & buy in Japanese: Renta // Cmoa // Honto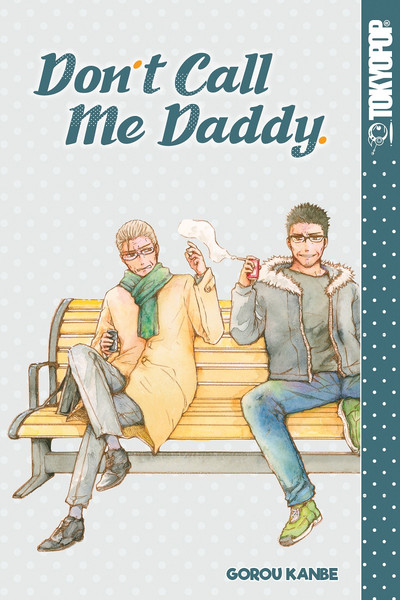 1. Don't Call Me Daddy by Gorou Kanbe
Hanao is a caring man. Sure, he might've been shocked to see his best friend and the man he has a crush on, Ryuuji, at his doorstep one day, clutching on his baby boy, yet he doesn't hesitate to step in and help Ryuuji take care of his son, Shouji, now that he's a single father. It's one thing to keep his own emotions in check, but things turn for worse when Shouji is made fun of for having two dads. Hanao sees no other option than to leave, but when he returns to take care of his sick father years later, a reunion and some facing the past is awaiting Hanao.
I will never NOT hype this manga. Never. Not only because it focuses on two old male leads, Don't Call Me Daddy covers so many themes or topics such as found family, the importance of having a role model in accepting your identity, yearning and acceptance and much more in the span of a volume without feeling overwhelming, too dramatic or rushed. The comedy is on point, the characters are so lovable, and it has a very special place in my heart. These adorkable oji-sans 45/10 will melt your heart, now with 30-day money back guarantee.
Official Links: TokyoPop (contains links both for print & digital) // Inkr // Anilist
The header is a photograph I took when I was walking down Harajuku and still to this day, I lament the past me for not buying that magnificent t-shirt. Like… Why did I do this to myself!! I guess I was still wet behind the ears and couldn't fully appreciate the beauty of old men. Now I know better, and these are my picks! What did you think of my list? Any favorites you'd like to share? If not, hope you enjoyed them and see you tomorrow! I have a milestone to celebrate ~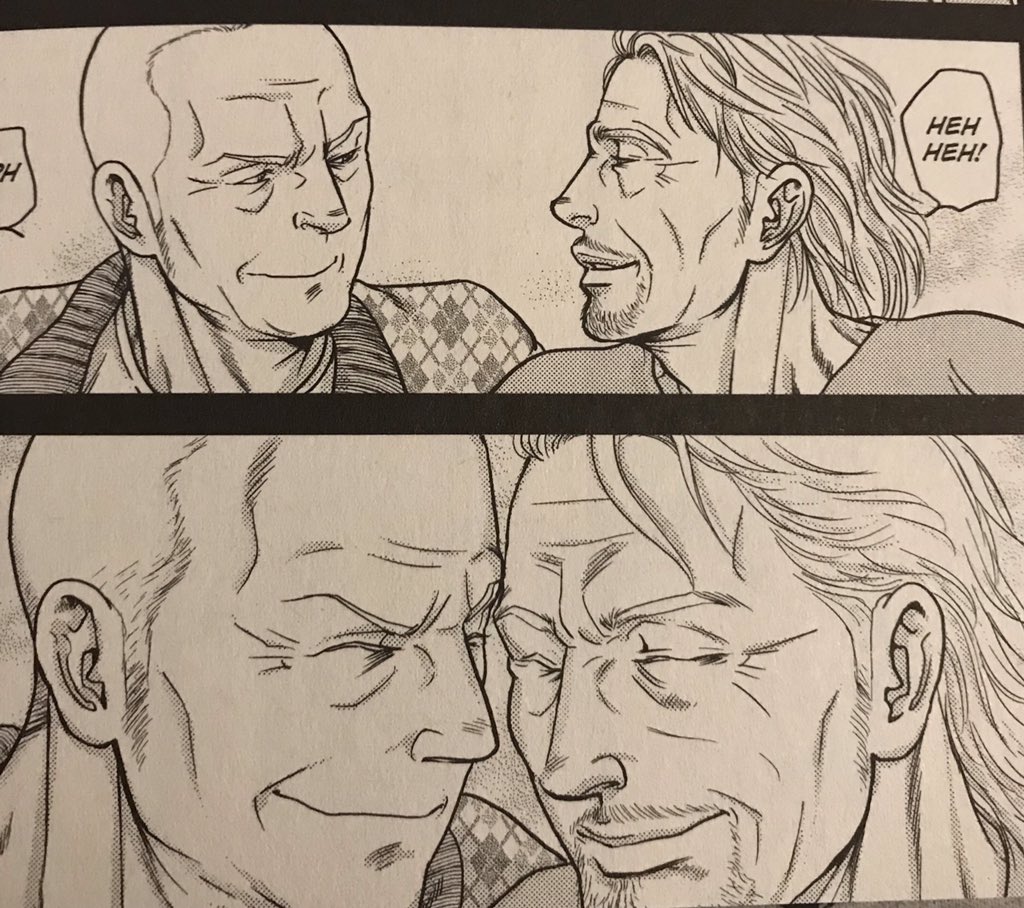 If it's your first time visiting my blog, you can click on the image below to find ways on how to connect with me ~